Note that this poll has been closed and will not take anymore votes, feel free to comment, though the answers may not be taken in.
Welcome to the 3nd week of "Showdown" (please read the rules if you haven't yet) a voting game on Generator Rex Wiki. Today's vote is... Captain Calan vs. Kenwyn Jones...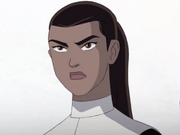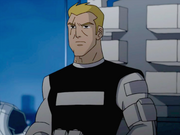 V.S.
IN
So who do you think will win? Comment below.
Don't forget to have fun voting!
(This is a hard one, MWA HA HA HA!)
Community content is available under
CC-BY-SA
unless otherwise noted.