Info Bio
I was born in North Carolina. I was born on this current date:11,10,1997. I am a female. Later,my mom and my first brother had moved to columbia. Then when Daniel was born,we had moved to Elgin. I reallyt didn't live with my dad but I get to see him every once in a while. Also,I had always drawn on everything since I was little,I sang ,as well,and did a little bit of everything for fun.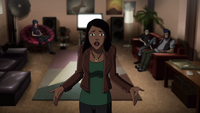 About Me
My name is Heather. But here are some of things that people call me: Rose,Rosebud,Rosie,and Rex. Well,Rex for me being obsessed with Generator Rex. I am a Scorpio. I may be a little fussy sometimes but otherwise,I am pretty nice and chillaxed. My favorite things to do are:Singing,dancing,drawing,doing art stuff,video taping,making vids with music to make AMVs,watching T.V,Listening to music,playing with instruments,writing stories,making Fan Fiction,and so much more. I am into sports,I sometimes watch spanish soap operas,and play with action figures. I am more of a tom boy than a girly girl but I am both. I have brown eyes,dark brown hair,dark eyebrow
color,and have my hair down and my hair split on the right side for style. From personality: I am very kind,I don't worry too much but sometimes,can be rebellious,I am very social,I like to be a bit of the smart to make people laugh,I am usually called the unique one. Kind of catchy,right? Also,some people make fun of me for Mild to Mardaret Retarted and Bi-Polar. I used to take medicine for Bi-Polar but it is getting better and I am still working my way with math. So,I can catch up with the others because I have Mild to Mardaret Retarted. I hope you guys have an idea on who I am. Also,I promise to follow the rule on this wiki and for the other fellows,keep the good work up:-)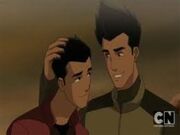 Community content is available under
CC-BY-SA
unless otherwise noted.